WE CARE
Responsibility, Respect, Honesty.
Our values. NILE stands for environmentally friendly, socially responsible, and cost-effective production. Because we can choose how to treat each other and our environment. This positive attitude is important to us. And it shapes how we live. Day in, day out. Beautifully.
It is important to us that our producers and their workers get through this crisis free from harm.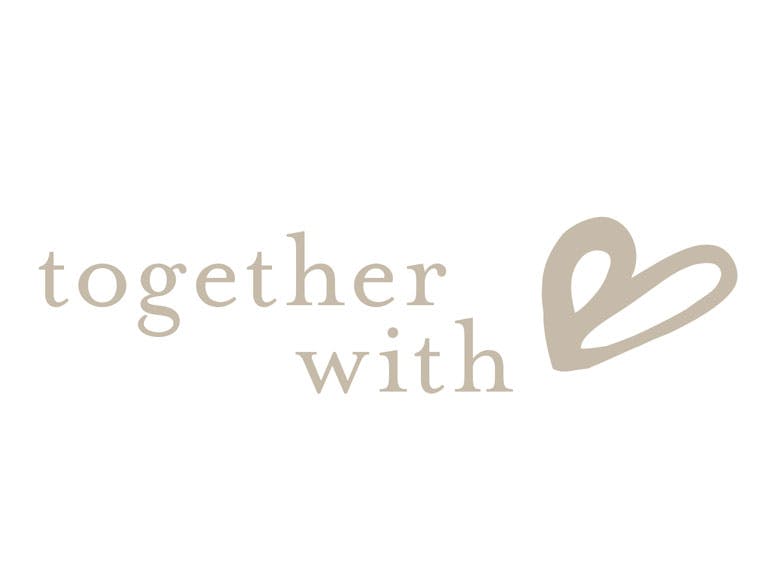 Time of emotions and solidarity. We also live our defined values in these special times. The sense of togetherness is at the forefront.
What we do
Despite the closure of our stores, we have, of course, fully accepted and paid our producers for the deliveries of our spring and summer collections.
NILE is one of the few companies that makes advance payments to all producers when a production order is placed.
In turn, our producers ensure that their workers are paid even when operations are shut down.
The orders for the autumn collection have been placed in the usual way and the down payments made.
We're also working with some of our producers to manufacture masks.We are using these for our staff, selling and also donating them to various institutions. In this way, we can make full use of our producers' production capacities. 
Read more – NILE Sustainability
It is important to us that solidarity is practiced everywhere in these times. With this in mind, we appeal to all companies in our industry to show solidarity with the producers, even in these special times, by accepting the ordered collections and paying in full and on time.
FAIR WORKING CONDITIONS
We take responsibility for meeting local social and ecological standards.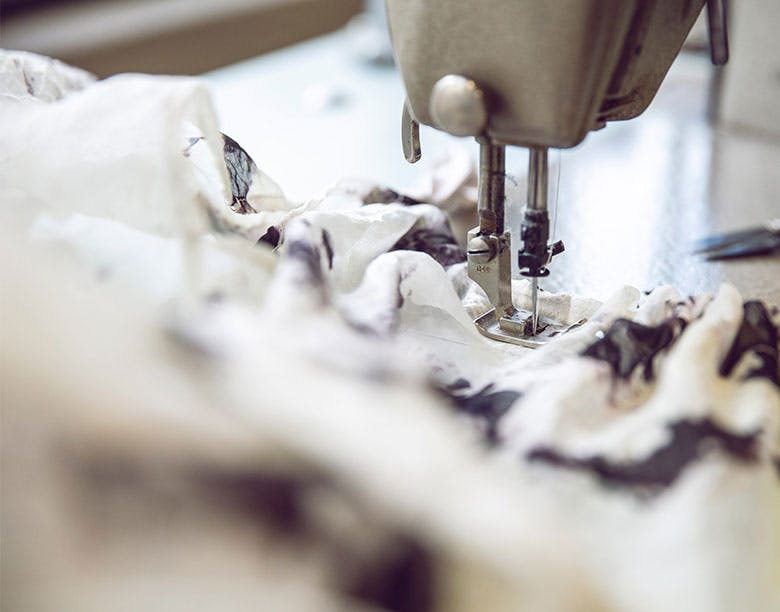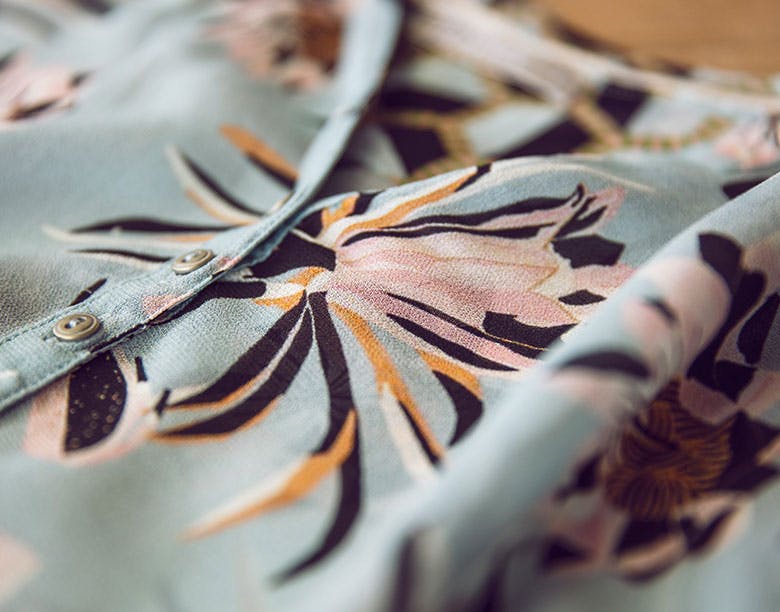 ECO MATERIALS
Careful choice of materials with regard to the environment and the welfare of animals.
EN VOYAGE – FROM PROTOTYPE TO FAVORITE GARMENT
The journey of your favorite NILE pieces from the initial design concept to the store and your closet is both exciting and fascinating. Numerous hands work with a lot of expertise and commitment day-by-day for the success of the brand. Responsibility for the production chain is transparent and lies with NILE. Our values and our responsibility to society and the environment always set the framework wherever we are working.

FAIR WORKING CONDITIONS
PRODUCTION
NILE produces the majority of its pieces in China. The production chain is fully NILE's responsibility. This means that we know each of the producers involved at each step of the process, from the supplier of the raw materials to the weaving mill, the thread spinner, the dye works, the print shop, and the sewing shop. This is only possible because we have been pursuing a strategy of long-term and close cooperation with just a few producers, located in the cities surrounding Shanghai and Hong Kong. Our long-term commitment in this region is paying off. Audits and certification processes along the entire supply chain are indispensable for setting standards.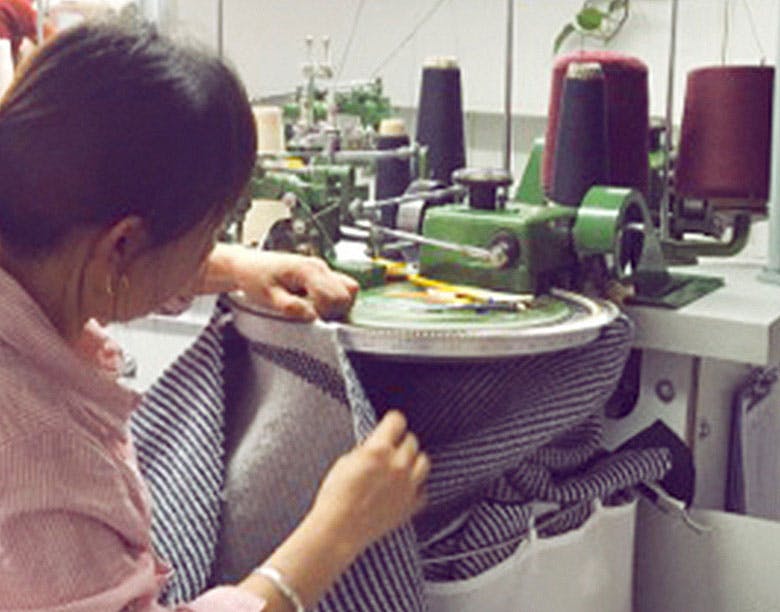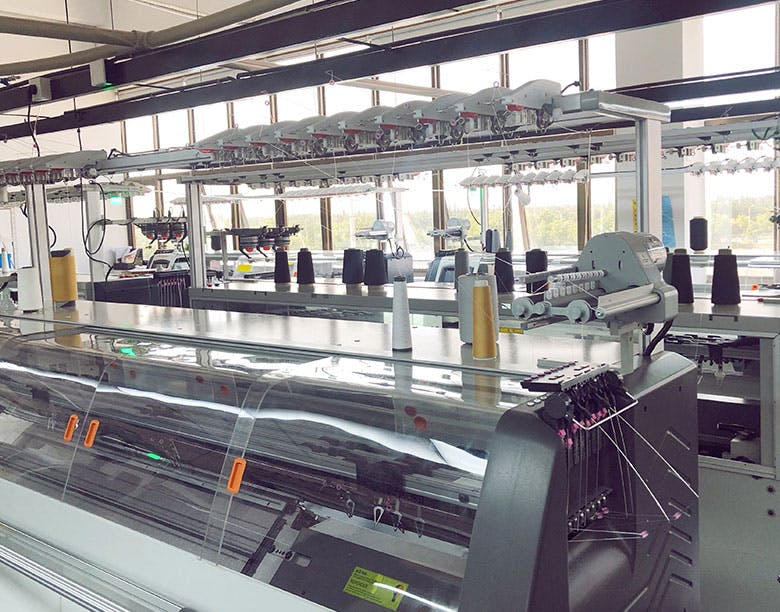 NILE Office Shanghai
It is important to us at NILE that all of our garments are produced under conditions that respect human dignity and meet the social standards we have defined. In order to take on a large part of the responsibility locally, we opened a separate NILE office with five full-time employees in Shanghai in November 2012. Our team in Shanghai regularly visits and inspects our production sites and NILE management in Switzerland joins them several times a year. This enables NILE to ensure social and environmental standards, maintain personal contact with our producers, and enforce the NILE Code of Conduct.
FAIR WORKING CONDITIONS
We have long been a member of amfori (formerly BSCI). Compliance with amfori standards and regular amfori audits are important to us. This is why all our producers must pass amfori audits before working with us. 
The following 13 aspects are checked as part of an amfori audit:
social management systems and their cascade effect
employee participation and worker protection
the rights to freedom of association and to engage in collective bargaining
no discrimination
fair wages
reasonable working hours
workplace health and safety protections
no child labor
special protections for young workers
no precarious employment
no forced labor
protection of the environment
ethical business practices
amfori demands that 2/3 of a member's production volume be audited. NILE has an audit rate that exceeds 98% of its production volume. Passing a amfori audit is a basic prerequisite before we begin working with any new producers.
In addition, there is the NILE Code of Conduct, which we and our producers embrace in line with our values and principles: no forced labor, no child labor, freedom to assemble and engage in collective bargaining, payment of a living wage, adequate working hours, safe and healthy working conditions, and legally binding employment relationships.
Further, any producer wishing to work for NILE must provide the following information: payroll lists, including information on social insurance payments, details of their upstream suppliers, percentage of the production price paid to seamstresses, etc.
Further reading:
Full NILE Code of Conduct
NILE CODE OF CONDUCT
Principles for Working with NILE
WORKING WITH NILE
amfori Code of Conduct
AMFORI CODE OF CONDUCT
Other certifications
Many of our producers have other certificates such as WRAP, ISO 800, and others that are subject to regular audits. Here too we require all audits in order to obtain as complete a picture as possible of each individual producer.
Minimum wage
Our goal is for all employees of NILE's suppliers to receive a living wage by the end of 2020.
In the major NGO study by Public Eye, in which 45 fashion companies were polled, NILE was one of only two companies that could prove it pays a living wage to at least some of their production employees. Only NILE could prove that this was the case for more than 50% of its employees.
Excerpt from the Public Eye study:
NILE is committed to paying living wages that meet the basic needs of workers and their families.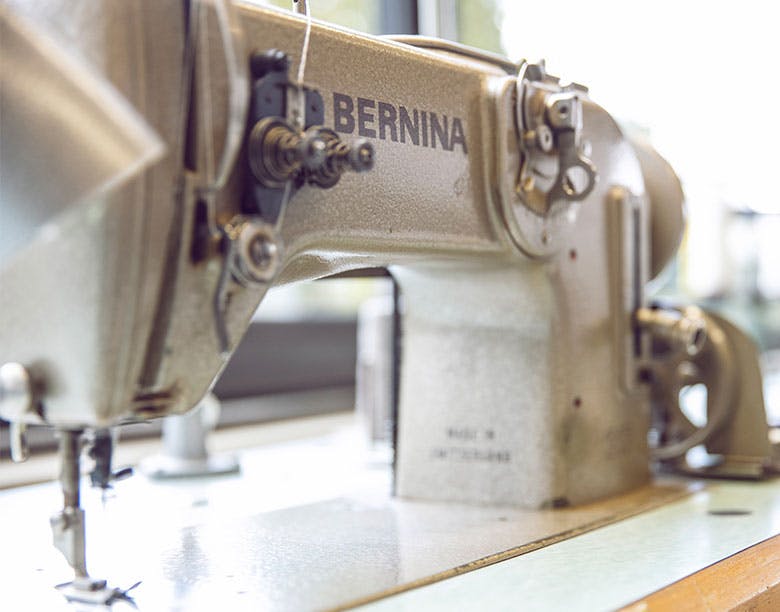 "NILE will communicate publicly and transparently about its timelines for introducing living wages at specific suppliers."
COMMENTARY: NILE will communicate publicly and transparently about its timelines for introducing living wages at specific suppliers, as calculated according to a specific formula. NILE goes further than other companies in this regard. Nile's clear supplier structure creates good conditions for making this possible. In addition, NILE has provided the CCC with detailed information on wages (including the lowest wages) from two suppliers, which show that they pay a living wage.
The press articles can be found here
PRESS ARTICEL BIELER TAGBLATT
The whole Public Eye study can be found here
FIRMENCHECK 2019 (DE)

ECO MATERIALS
MATERIALS
NILE loves natural materials like cotton and linen. And materials like viscose, tencel, and lyocell that feel comfortable to the touch. We focus on nature and the environment and select high-quality materials that consume as little natural resources as possible.
"When selecting materials, we focus on those that consume as little natural resources as possible."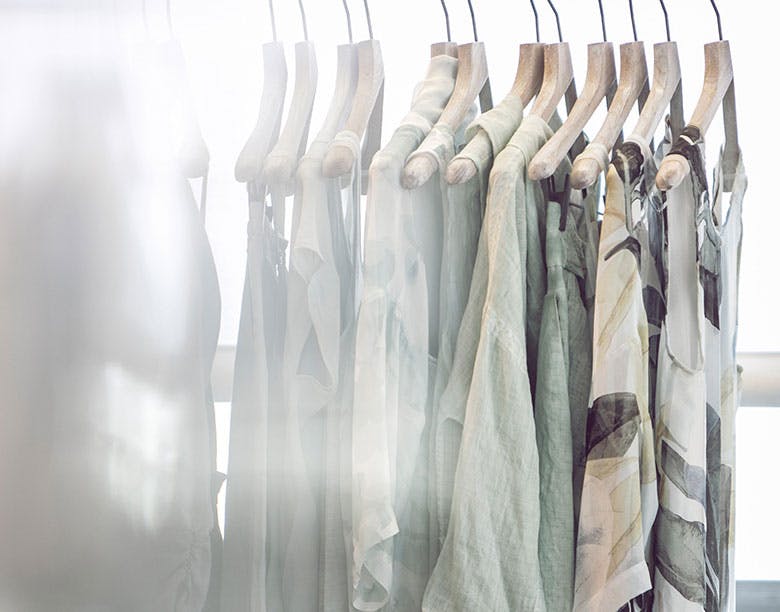 Sustainable materials that we have turned into new favorites for our current collections:
Tencel
NILE uses only TENCEL™ by Lenzing. Tencel comes from wood, a renewable raw material, and is the Austrian company's premium brand. The wood and pulp used by the Lenzing Group come from certified, monitored, and sustainable sources. 
TENCEL™ lyocell fibers have made a name for themselves thanks to the eco-friendly, closed manufacturing process that converts pulp into cellulose fibers with high resource efficiency and low environmental impact. This solvent spinning process recycles process water and returns over 99% of the solvent to the production cycle. With TENCEL™, consumers can feel secure that their favorite NILE pieces are not harming the environment.
TENCEL™ also offers the following exceptional features: skin-friendly, soft to the touch, high breathability, and a fashionable drape.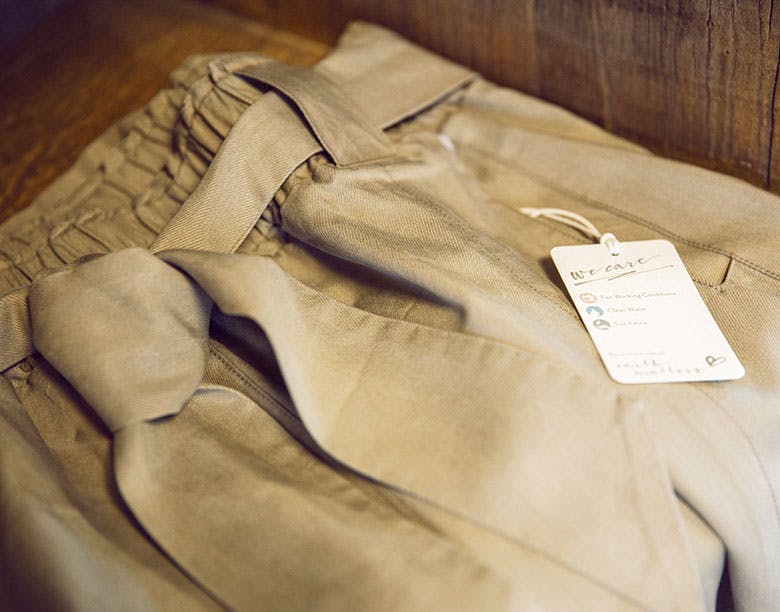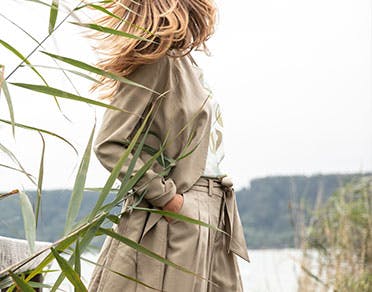 Eco viscose
The cellulose base material of NILE Eco viscose comes from sustainably managed forests.
The viscose yarn is produced by wet spinning the raw material at various stages. Viscose pieces are easy to care for, breathable, skin-friendly, soft, yet surprisingly durable. Their flowing, smooth drape sets them apart. They are particularly good for intense colors.
Organic cotton
The cultivation of organic cotton does not rely on toxic chemicals. This means that organic farming does not damage the soil, it produces less harmful emissions and requires on average 91% less water and 62% less energy than conventional cotton. We only use organic cotton with approved certification.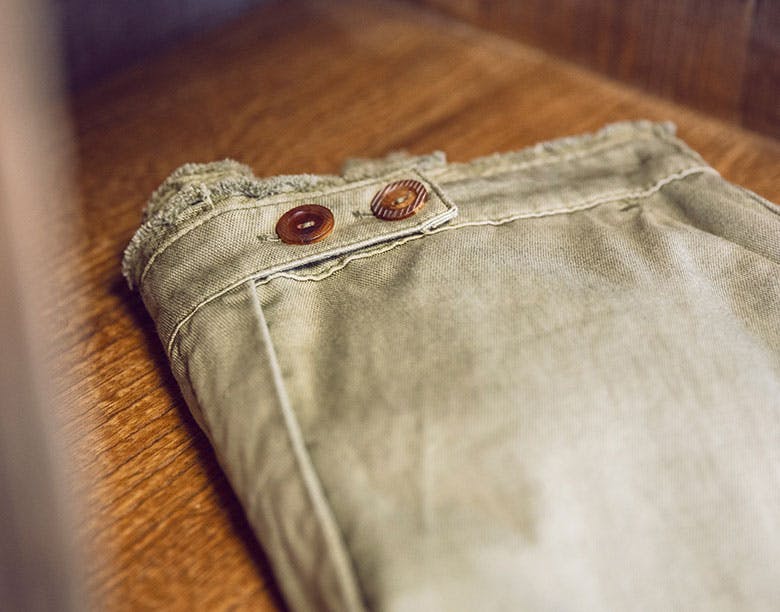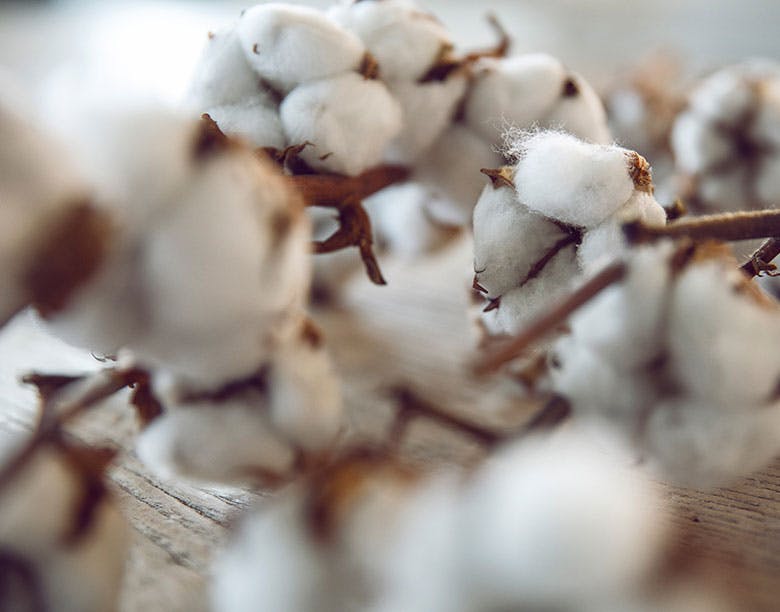 Linen
Linen is a high-quality natural fiber obtained from the flax plant with high tear resistance, good moisture absorption, and a subtle sheen. Linen is the perfect summer fabric especially as temperatures rise because it has a slight cooling effect and is also ideal for allergy sufferers. Pure linen with its classic crinkling has been one of the most popular natural materials for years.
Flax farming is particularly environmentally friendly and does not require additional irrigation since the usual amount of rainwater is sufficient for the plant to thrive.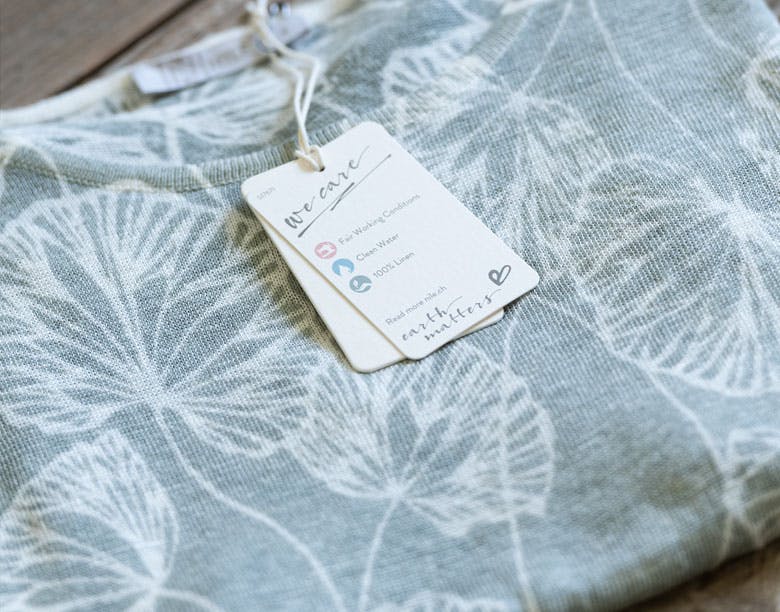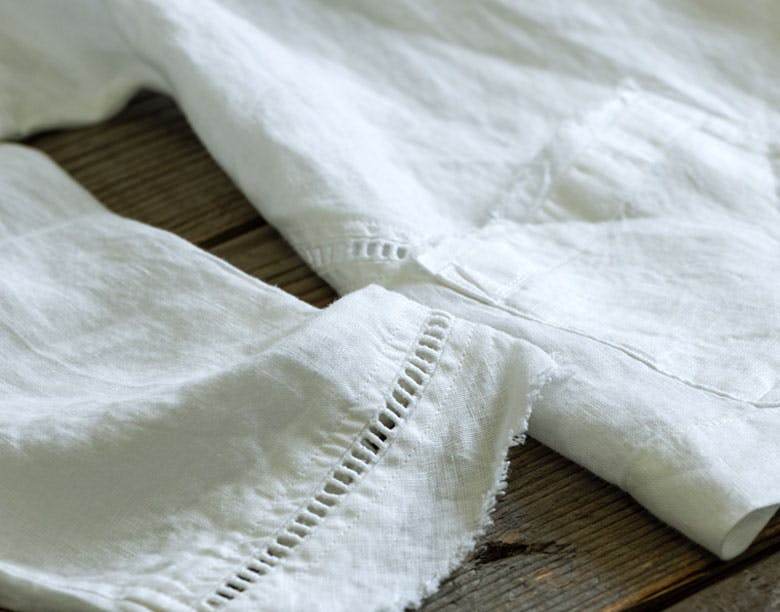 Recycled polyester
Existing plastics such as PET bottles or synthetic materials are melted and spun into new polyester fibers for use in making garments. This gives a second life to non-biodegradable materials and reduces waste. Production consumes nearly 60% less energy and thus also lowers CO₂ emissions.
Responsible Wool
The wool used by NILE helps us ensure that it is ethically sourced and harvested. We place great value on the animals' welfare by ensuring responsible sheep farming, sustainable land management, soil protection, and full transparency along the supply chain. We use wool from animals that are not subjected to the particularly controversial practice of mulesing.
Responsible Down/Feather
The down and feathers used by NILE helps us ensure that it is ethically sourced and harvested. We demand appropriate husbandry to ensure the animals' welfare at all times. The extraction of down from live animals and force feeding are prohibited.
PrimaLoft®
We use the Thermoplume® from PrimaLoft® to insulate some of our products. This is a high quality, synthetic filling and insulation material obtained from 100% recycled material. This non-animal down substitute is soft, light, dimensionally stable, warm, and breathable.
Recycled PET
The base material is made from 100% recycled PET (plastic) bottles.

CLEAN WATER
WASHING & DYEING
The unique, popular NILE look comes from a harmonious color palette that's well washed. The producers who dye and wash NILE garments all have state-of-the-art facilities that ensure wastewater treatment and recycling.
"Our contribution. Production is clean along the whole chain from dyeing to washing."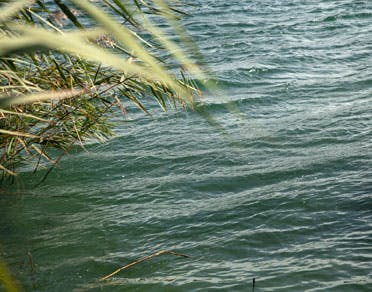 Facts on the water consumption for growing raw materials
The cultivation of organic cotton requires 91% less water than the cultivation of conventional cotton. Sustainably cultivated forests from which we source our Tencel and eco-viscose have a positive influence on the water balance in these regions. As part of the natural water cycle, they do not need extra water for growth.
The sustainably cultivated forests contribute to the stabilization of the water supply and protect against both flooding and drought when there is little rainfall. It is therefore also important that the water management of forests that supply the raw materials to our supply chain be efficient. This is also upheld by the pulp suppliers.

ALL AROUND
MARKETING
Stores & Online Store
NILE stores only offer paper bags; plastic bags are no longer used. In addition, a reusable shopping bag is on offer for customers to take their new NILE favorites home safe and dry.
The online shop has also completely dispensed with plastic packaging, now using cardboard boxes, paper shipping pouches, reusable paper filler, and tissue paper.
Paper & printing
NILE produces all of its print products in Switzerland and Germany: from catalogs to invitations and business cards. NILE always chooses certified paper from sustainable sources. Through myclimate, NILE voluntarily compensates for CO₂ emissions and thus contributes to global climate protection. The substantial sum flows into a project for clean electricity in China. For more information, go to myclimate tracking box number 01-19-735306.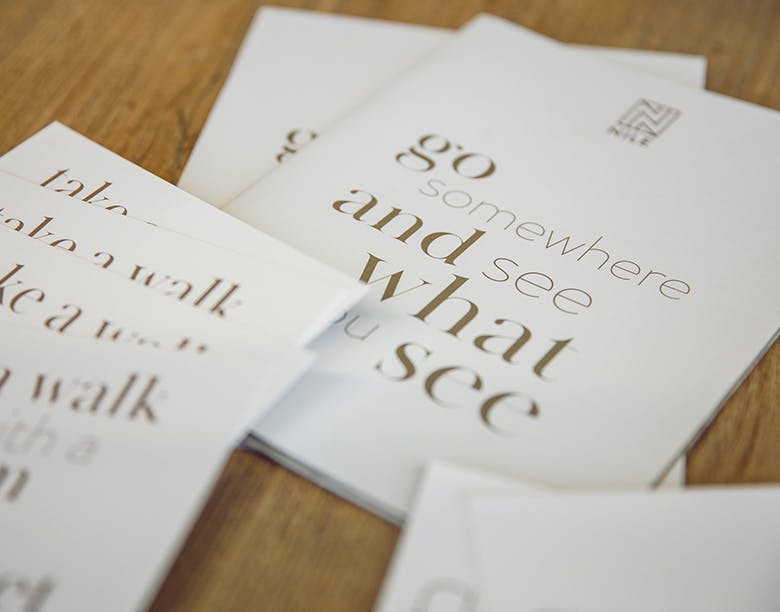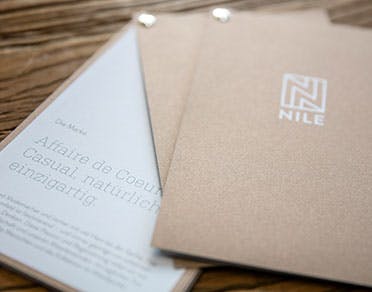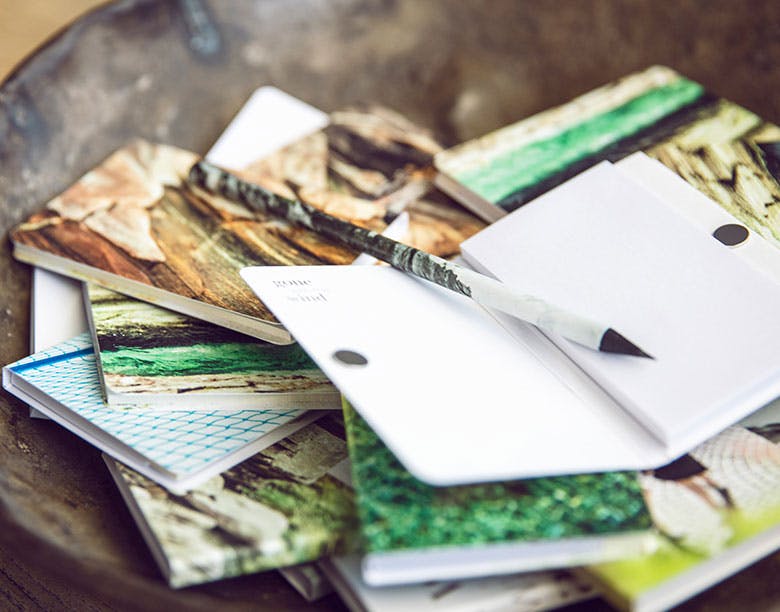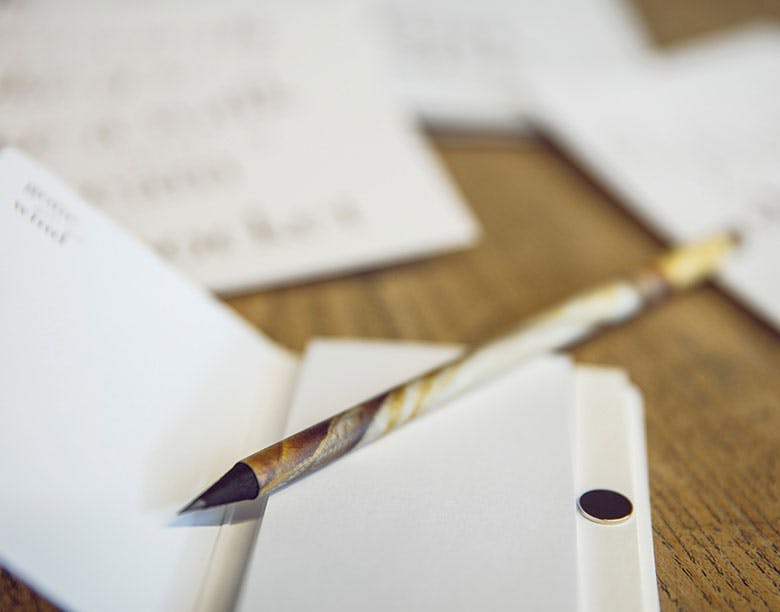 Upcycling meets design
NILE magazines and postcards from past seasons find new life. Pencils and pokettos are the shooting stars in this project. They stand out as one-of-a-kind pieces handmade in Switzerland by Atelier Tapa. This sheltered workshop in the Zürich Oberland combines social integration with the production of marketable products. A win-win situation that inspires many.
Made by hand
NILE's marketing focuses in particular on the handcrafting that goes into its products. Whenever possible, NILE places orders with factories that offer jobs to people who need a protected environment to do their work. We are able to realize many things thanks only  to this valuable cooperation. A real win-win-situation.
Carbon-neutral shipping
NILE sends all packages in Switzerland with pro clima-shipment from Swiss Post, in Europe with UPS carbon neutral, and pays the corresponding surcharge for each package. The companies invest 100% of these funds into selected climate projects or high-quality emission certificates. This compensates fully for the CO₂ emissions and ensures a carbon-neutral shipping.